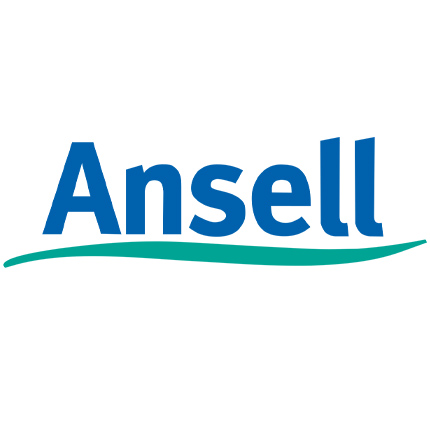 Ansell is an Australian company which specialises in producing top-quality protective gloves for medical and industrial settings. These gloves offer comprehensive protection against a broad variety of hazards, from intense cold to molten metal. Their wide range of sub brands includes AlphaTec, ActivArmr and HyFlex.
View Range
---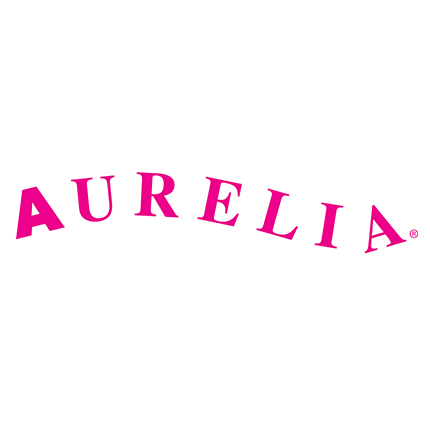 If you're looking for flexible and reliable disposable gloves then these Aurelia Gloves have you covered. The uncompromising company supplies a variety of medical grade and non-medical grade gloves made from nitrile, latex and vinyl. Aurelia Gloves are in particular demand by healthcare professionals, caterers, dentists and laboratory workers.
View Range
---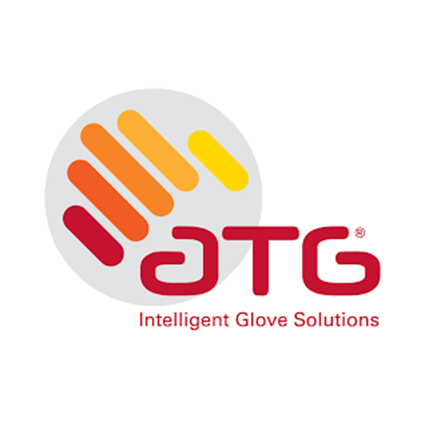 The tagline of ATG Gloves is 'intelligent glove solutions,' representing their commitment to innovative use of technology and optimum quality. These high-tech gloves are designed to maximise your comfort, performance and hand-care, and are fully certified by OEKO-Tex standard as suitable for those with sensitive skin.
View Range
---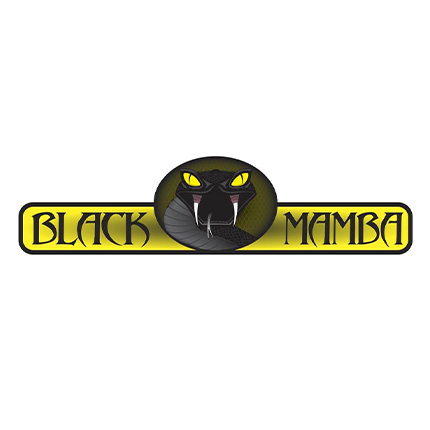 The fangs of the Black Mamba Gloves snake logo perfectly illustrates what makes these disposable gloves stand out from the rest. With around three times the average puncture-resistance of disposable gloves, and significantly improved chemical-resistance, these tough disposables could shield you from a snake-bite, not to mention other workplace hazards.
View Range
---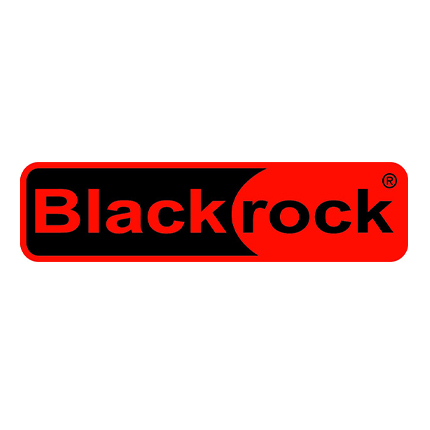 Our range of Blackrock Gloves maintain a sufficient level of protection for heavy-duty industries such as automotive, construction and engineering, without costing the earth. There's a Blackrock Glove for almost any manual task you can imagine, and you can be sure that whatever you choose will be a high-value and economical choice.
View Range
---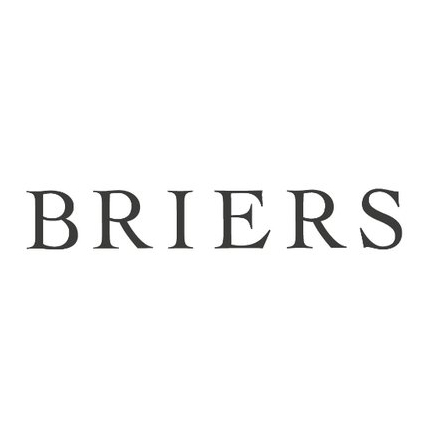 Any gardener can tell you the importance of the right gloves for gardening tasks ranging from planting and seeding to pruning and pond work. Briers Gloves specialise in stylish gloves for both professional and private gardeners, supplying designs that are sure to keep your hands safe from thorns and debris.
View Range
---
Cardinal Health have specialised in supplying medical gloves for over 50 years, and have proven their efficacy time and time again. This means that Cardinal Health Gloves are ideal for use in sterile settings, such as when performing complicated surgery. These gloves ensure the safety of both the patient and the wearer.
View Range
---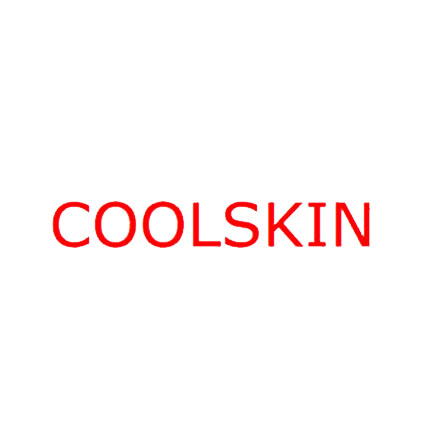 Kitchens are full of piping hot ovens, steaming plates and sizzling pans. Coolskin Gloves are designed to provide heat-resistance up to temperatures as high as 350°C. The gloves have been constructed to ensure a secure grip, allowing for a firm hold of awkwardly shaped pots and bowls, and are machine washable for maximum hygiene.
View Range
---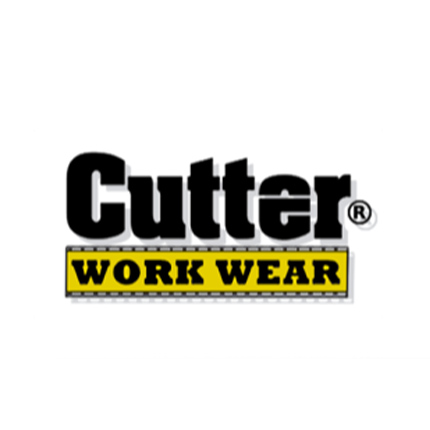 Cutter Gloves are developed by tree surgeons in Suffolk, specifically for use during heavy-duty gardening tasks, landscaping and forestry work. These gloves are thick and grippy, ideal for handling chainsaws, strimmers and trimming hedges. Cutter Gloves are invariably made from top-quality materials such as goatskin, for impressive levels of durability.
View Range
---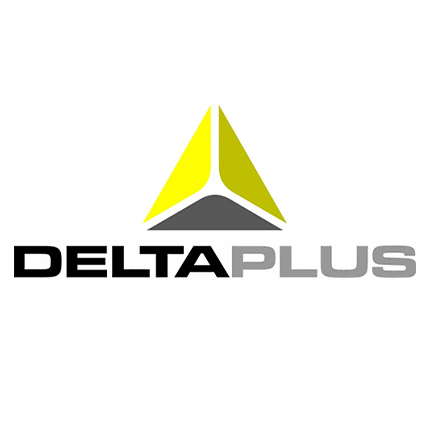 Delta Plus has specialised in producing personal protective equipment for over 40 years. These Delta Plus Gloves are tough, flexible and have been thoroughly tested to the latest protective standards to ensure full compliance with workplace regulations. Protect yourself from versatile hazards such as chemical, thermal and mechanical risks.
View Range
---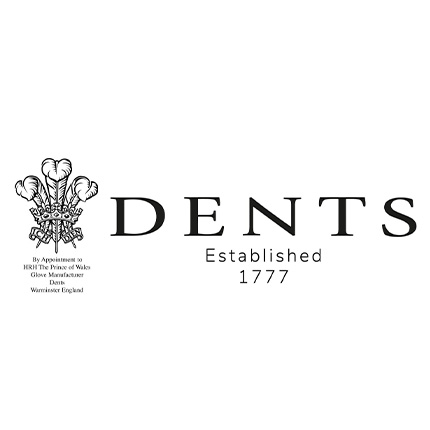 Dents Gloves have been producing handmade, luxurious gloves since 1777, mastering the art of glove making with elegance and sophistication. With all products made in Britain, the Dents glovemakers take pride in producing the finest handmade items. Offering luxurious comfort, dexterity and quality every time, we have a great selection suitable for driving, walking, and turning heads.
View Range
---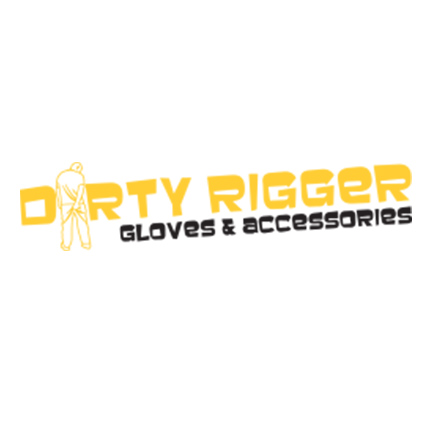 Perhaps unsurprisingly, Dirty Rigger Gloves specialise in producing top quality rigger gloves for a variety of heavy-duty handling tasks. Rigger gloves get their name from handling cables and pulleys, something which requires strong abrasion-resistance and reinforcement. These gloves can be worn in any weather, and are even suitable for the mining industry.
View Range
---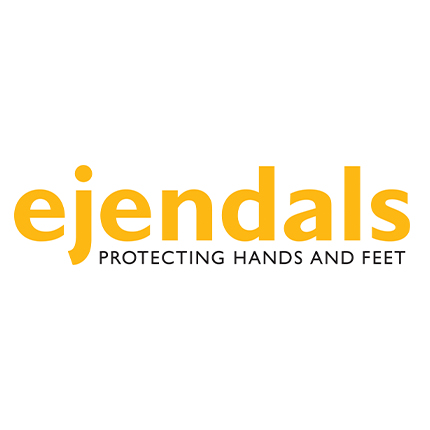 One of Sweden's finest manufactures of gloves, Ejendal Gloves use high-quality materials to produce hand protection for every modern workplace. This range will shield your hands from a range of different hazards, including cold, abrasion, heat, oil, grease and low-light conditions. Their sparing construction allows for fine handling without putting you or your employees at risk.
View Range
---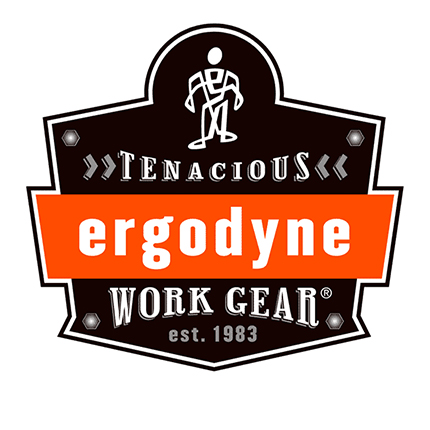 These rugged Erdogyne Gloves have made a big impression on workplace PPE in the USA, where they are commonly used in construction, machinist and fabrication industries. They are constructed with new patented-technology, developed via a system of listening, education and a focused pursuit of excellence.
View Range
---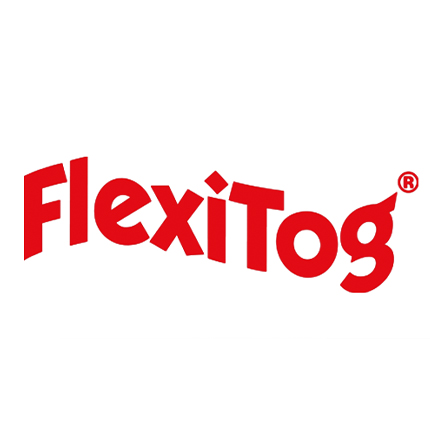 Specialising in thermal and industrial freezer gloves, Flexitog Gloves offer some of the best protection against sub-zero temperatures that the market has to offer. Flexitog has worked with the world's largest cold store companies to ensure that their products are suitable for every freezer and handling role in the industry.
View Range
---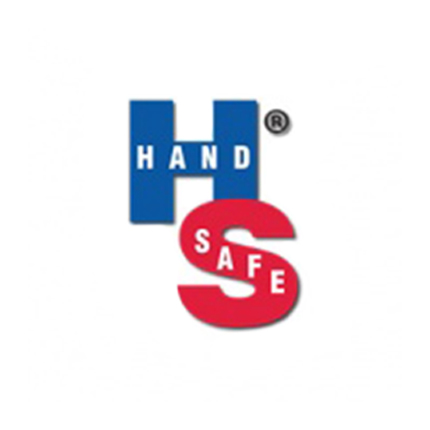 These Hand Safe Gloves do exactly as their title suggests; keeping your hands safe in the workplace! Many disposable gloves tear and rip easily, but these nitrile, vinyl, latex and synthetic gloves will remain strong and in-tact while you perform a wide range of workplace duties.
View Range
---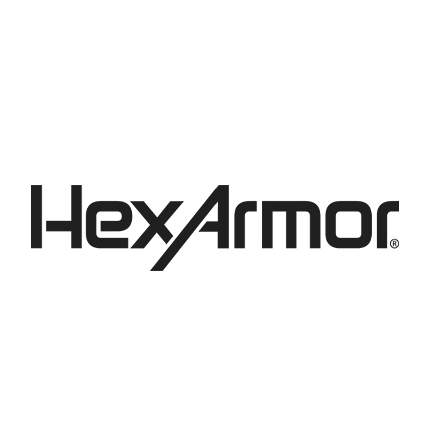 Reinforced stitching and tough materials ensure that HexArmor Gloves offer some of the best cut and needlestick resistance on the market. These gloves maintain maximum dexterity and flexibility despite their high levels of protection, and HexArmor are dedicated to instilling high levels of confidence in anyone who wears their gloves.
View Range
---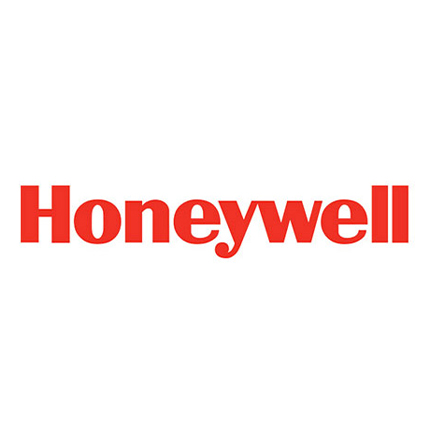 Honeywell Industrial Safety is committed to building enduring safety cultures and providing PPE solutions for all hazardous industries, including oil and gas, energy, utilities, construction, manufacturing and steel and metal handling. Honeywell Gloves provide high-quality, affordable protection for workplaces all over the world, from firefighters in New York to Shanghai construction workers.
View Range
---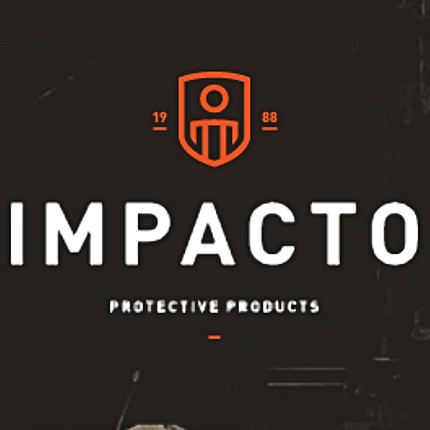 Canadian manufacturer Impacto has a successful history of using the latest innovations in technology to push the boundries of PPE. Since 1988, Impacto has specialised in improving worker safety and comfort by providing ergonomically designed gloves to reduce impact, vibration and repetitive motion in all work environments.
View Range
---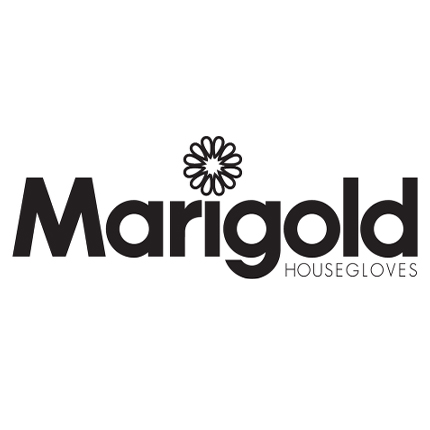 Marigold Gloves have been at the top of the market since their founding in the late 1940s. The iconic rubber yellow Marigold Gloves are nationally recognised as unbeatable for household cleaning and work tasks. They'll protect your hands from getting wet or sore while scrubbing, washing and wiping.
View Range
---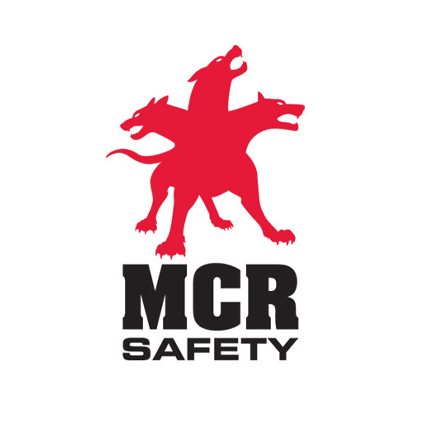 This range of highly-protective knitted MCR Gloves are made using specialist, patented technology such as Dyneema fibres. MCR have 45 years of experience producing PPE and supplying the United States with top-quality hand protection. MCR is proud to run one of the few testing laboratories for protective glove standards in the world.
View Range
---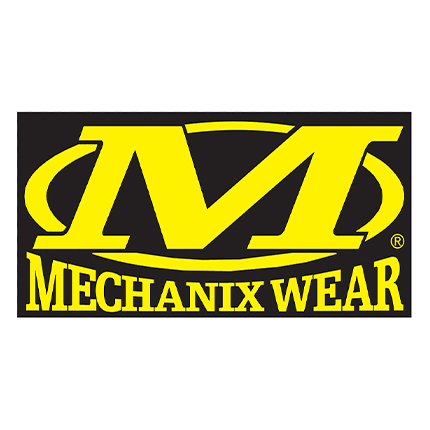 Construction workers, mechanics, trade professionals and law-enforcement all agree that Mechanix Gloves offer superior levels of mechanical protection and tactility. Mechanix has its origin in the motorsports industry, focusing on advanced anatomical design, impact protection and industry leading technology. Whether you're driving race cars or working on site, Mechanix are equally reliable.
View Range
---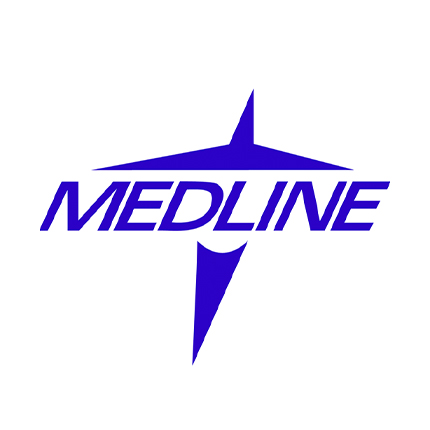 Surgery is a highly-specialised job and so it's only sensible to find highly-specialised gloves to match. Medline Gloves are available in latex and latex-free versions, powder and powder-free versions, and some are designed for procedures as specific as a fluoroscopy. Medline is respected internationally in the healthcare industry.
View Range
---
---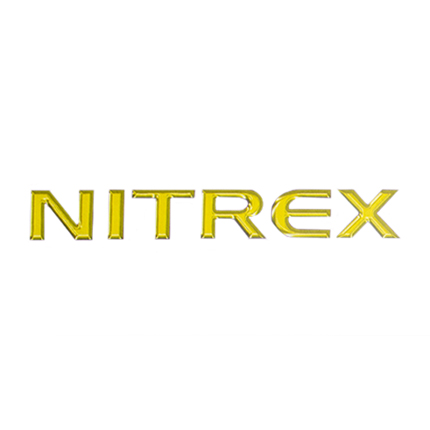 Nitrile makes a great choice for disposable gloves as it offers a high-level of tactility without impacting protection. Our range of Nitrex Gloves are resistant to the permeation of chemicals, bacteria and viruses, suiting them for use during pharmaceutical, cleanroom and medical exam applications. Nitrile gloves maintain a secure and reliable grip.
View Range
---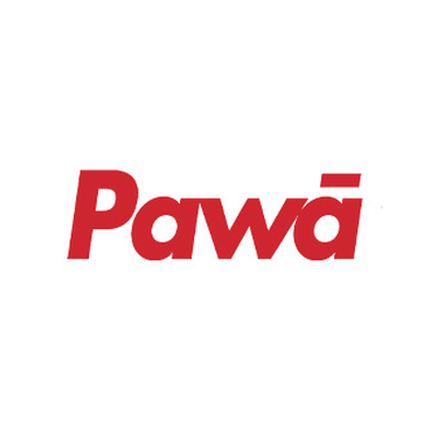 Pawa is a subsidiary of PPE giants, Supertouch, offering an exclusive range of gloves for heavy-duty industries such as engineering, mechanics, offshore work and metal fabrication. These premium Pawa Gloves are built to last, no matter if they're designed for ultra-dexterity or breathability. Feel secure and confident in your workplace with Pawa.
View Range
---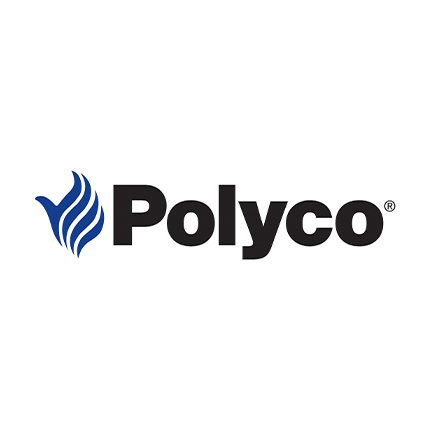 Polyco Healthline is a well-recognised name in the PPE industry, distributing over 3 billion pairs of protective gloves a year. They pride themselves on their ecologically-conscious mind-set and specialise in maintaining workplace hygiene. Their state-of-the-art warehouse and laboratory testing facility produce a variety of Polyco Gloves for protection against every conceivable hazard.
View Range
---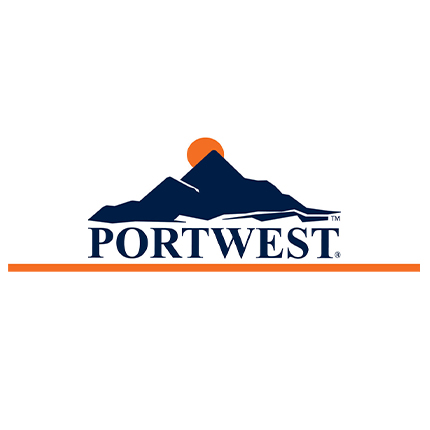 Although Portwest was founded in Ireland, it is now a global distributor of protective clothing and workwear. Each safety certification that one of their garments receive is checked by an independent testing facility, to ensure total reliability. These top-quality Portwest Gloves will protect your hands from hazards such as chemicals, sharp materials and flames.
View Range
---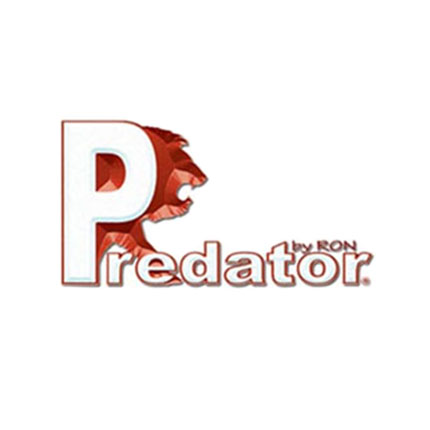 Tasks such as TIG and MIG welding require gloves with durable construction and an extremely high level of protection. Predator Gloves are hard-wearing and versatile, and their tough construction is a constant throughout every pair they produce. Nitrile palm coatings contribute an extra-level of dexterity to some of these industry-famous leather gloves.
View Range
---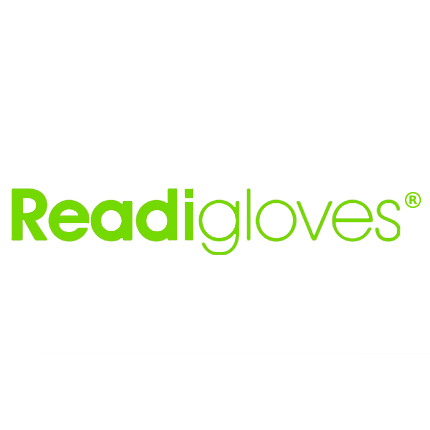 The medical industry requires a wide choice of disposable glove materials. Readigloves Gloves come in nitrile, latex and vinyl, as part of the Nytraguard, Cyraguard and Vinoguard ranges respectively, so you can find the right pair for the task. All Readigloves gloves conform to both the Medical Devices Directive and the Personal Protective Equipment Directive (PPE) for Minimal Risks.
View Range
---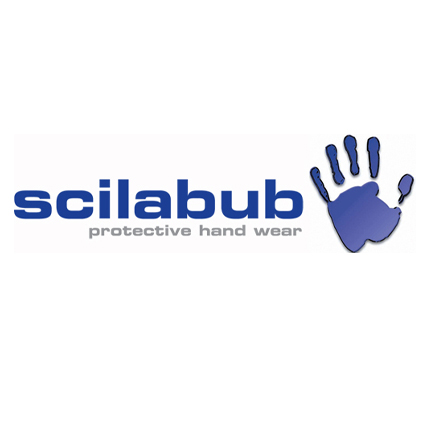 No matter how extreme your environment, Scilabub Gloves can help you remain unscathed. Even if you're handling liquid nitrogen at temperatures of 190°, these remarkably impervious gloves will keep your hands fully protected. Scilabub are a particular popular choice for work in freezers, cold rooms, or handling dry ice or microtomes.
View Range
---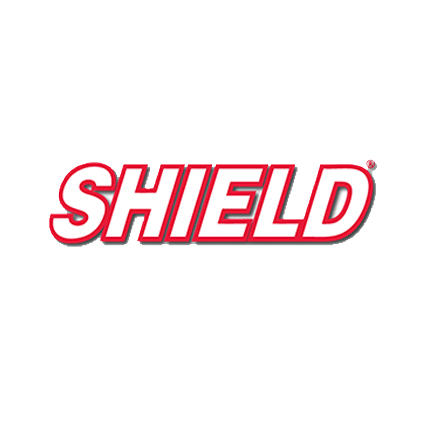 Shield Scientific specialise in gloves for use in laboratories and high-tech settings. Their ethos is that the thicker and longer the glove, the better will be the protection, illustrating the company's commitment to high standards of workplace safety. Shield Gloves are ideal for laboratory and cleanroom environments, protecting against both chemical and biological risks.
View Range
---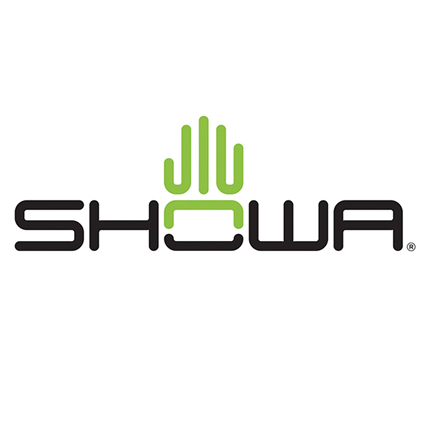 The Japanese word 'showa' means to find the right balance between different things, and this ethos is reflected in the design of Showa Gloves. While they are durable and highly-protective against a range of hazards, they also maintain a lightweight and breathable construction. Showa aims to give extraordinary hands extra-ordinary abilities.
View Range
---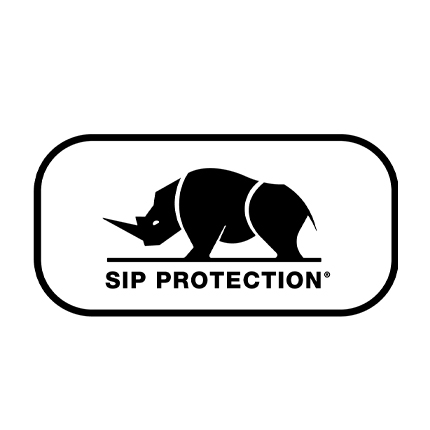 Tree surgeons and other forestry workers face a unique combination of hazards in their working lives. Chainsaws, splinters of wood and other tools can all cause serious injury. SIP Protection Gloves and sleeves have been rigorously tested to ensure that they're fully sufficient for a heavy-duty, high-risk, forestry environments.
View Range
---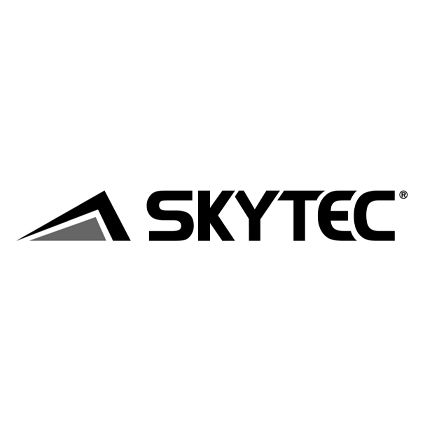 Skytec Gloves are amongst the highest-performing models available in the UK and Ireland today, offering optimum protection at a great price. Skytec's range of gloves have been constructed from high-grade materials, and designed according with expert health and safety advice. Skytec specialises in waterproof gloves, ideal for wet or slippery working conditions.
View Range
---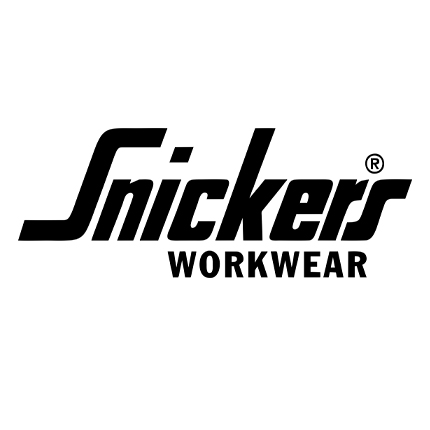 Demanding environments require user-focused protective clothing, that will shield you from potential hazards such as wind and rain. Originally a Swedish company, Snickers Gloves produce cut-resistant, grippy gloves that contribute to a smarter and safer workplace. This range of gloves are fully equipped to protect your hands, even if you're wintering in the depths of the Lapland mountains.
View Range
---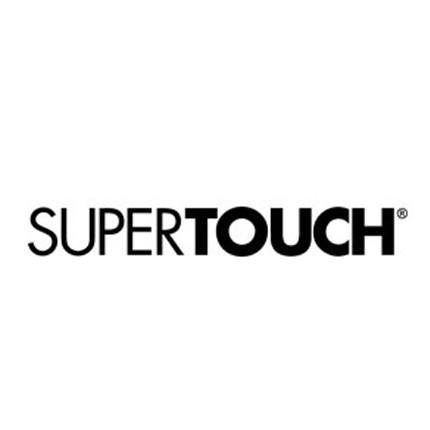 If the safety and well-being of your work force is your main concern, then you have something in common with Supertouch. Supertouch deliver hygiene solutions for clinical and catering environments, and innovative technological solutions for the engineering, manufacturing and construction industries. Supertouch Gloves are best-sellers across the board, from gauntlets to disposables.
View Range
---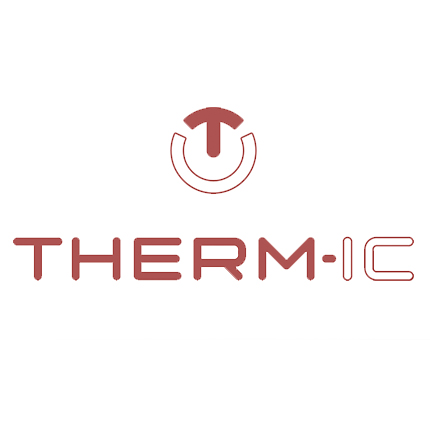 Therm-IC gloves represent an exciting new development in gloves for cold weather. These gloves contain a rechargeable battery, which will ensure your hands remain warm for periods of up to ten hours at a time. Whether you work in cold conditions, or if you're planning on a skiing holiday, Therm-IC Gloves are an exceptional choice.
View Range
---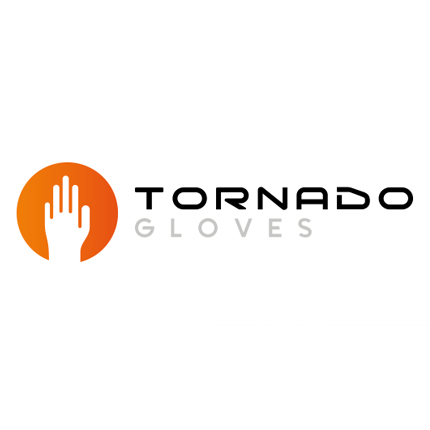 Each pair of Tornado Gloves is designed with a specific task, operation or environment in mind. The high-tech machinery employed in industries such as aviation, construction, logistics and warehousing requires high-tech gloves, to ensure that you get the cut, tear and abrasion resistance you need. This UK company knows how to respond to the needs of its customers.
View Range
---
Impressive industry advancements such as MicroFinish grip technology, helps establish Towa Gloves at the top of their field. Founded in 1947 Japan, Towa has taken over the world due to their consistently high-performing gloves. They specialise in producing industrial, gardening and horse riding gloves, proving their versatility as a company.
View Range
---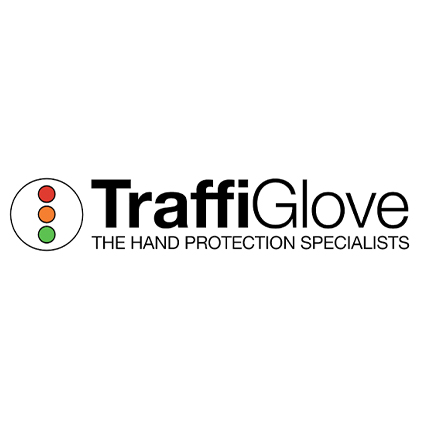 TraffiGlove understands the importance of being able to work quickly and efficiently in a team, which is why they've come up with their incredibly straightforward colour-coding traffic light system. The level of cut-resistance of any given TraffiGlove Gloves can be immediately established by checking the colour, removing workplace confusion and complications.
View Range
---
---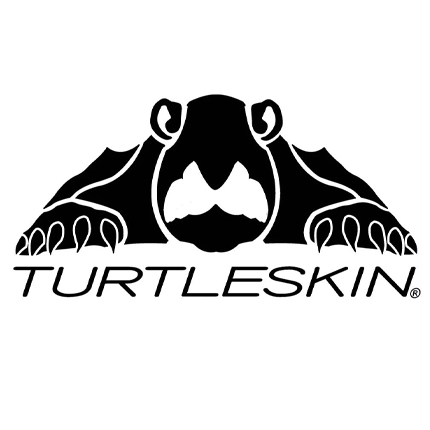 It's pretty clear where Turtleskin Gloves get their name. They're constructed from a patented fabric which is so unbelievably tough its even used by NASA, offering a level of cut-resistance suitable for handling the broken shards of glass and metal that you might encounter at a recycling facility, or during refuse disposal work.
View Range
---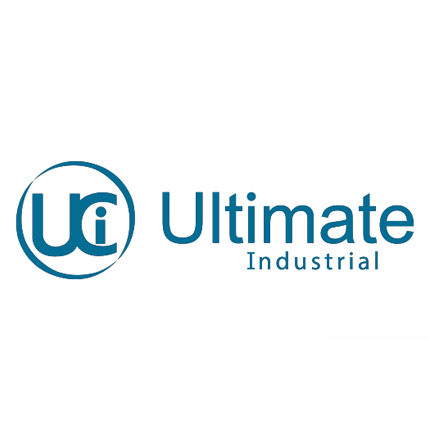 UCi offer an exceptionally wide catalogue of gloves to choose from, so it's easy to find one with the right coating, length and EN conformities for your task. UCi Gloves are designed with social responsibility and customer satisfaction in mind, with ecological constructions and impressive levels of protection for industrial settings.
View Range
---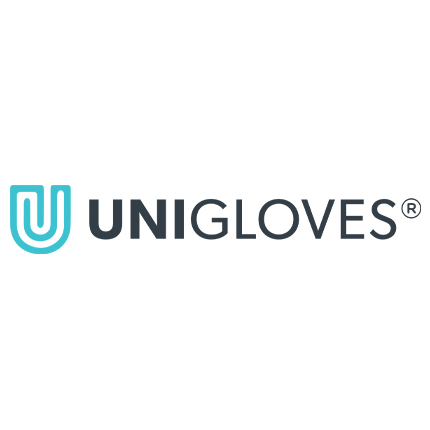 Single-use, disposable gloves are in high-demand in the catering, clinical, chemical and medical industries. Unigloves specialise in providing smart, high-quality gloves, supplying 1.3 billion pairs annually that all conform to the appropriate medical directives. Unigloves Gloves are designed and made with the aim of saving lives and preventing the spread of disease.
View Range
---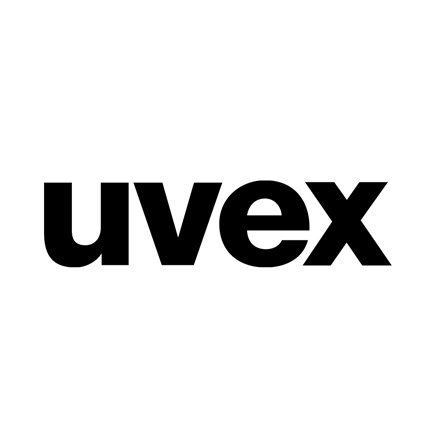 Uvex Gloves are known for their incredible fit, and dextrous, tactile construction. Uvex are driven by technological innovations, and have made several strides for the industry, such as Uvex climazone hand climate management system and Bamboo TwinFlex technology, a combination of steel and polyamide fibres with an impressive degree of mechanical protection.
View Range
---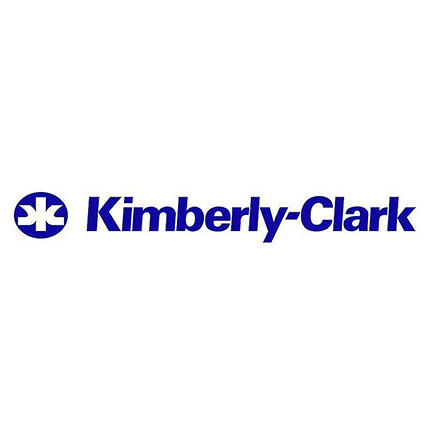 Kimberly-Clark are an international company, with over 40,000 employees in 175 countries worldwide. Kimberly-Clark Gloves are high quality, and can be relied upon to provide protection from mechanical hazards while remaining comfortable throughout the day. Kimberly-Clark are dedicated to continuing their heritage of honesty, integrity and doing the right thing.
View Range
---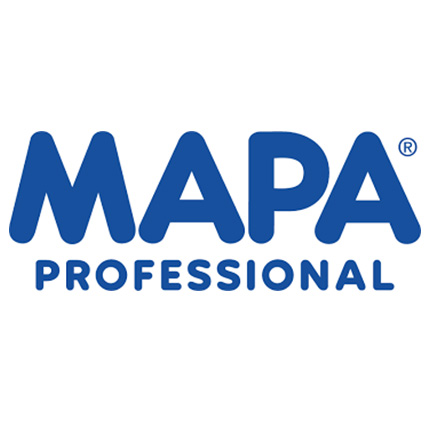 Welcome to our range of Mapa Gloves, designed to encourage protection in the cleaning, pharmaceutical, chemical, and more industries. With high quality gloves in their range such as the Ultrane collection, Mapa promises all of comfort, protection and durability. Buy the full Mapa range below with free delivery on orders over £40.
View Range
---