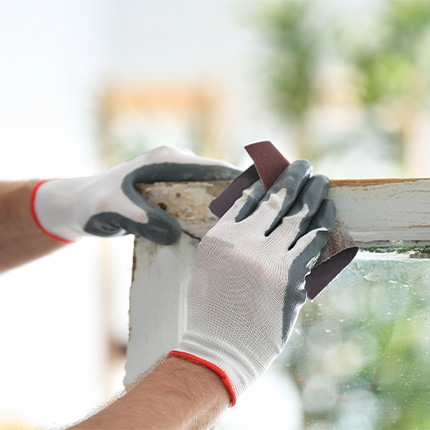 Gloves that are resistant to abrasion will protect your hands while handling coarse materials, thus suiting them for work in the construction, machinist and fabrication industries. Abrasion Resistant Gloves are are more durable, ensuring that they will continue to offer protection even after repeated, heavy usage.
View Range
---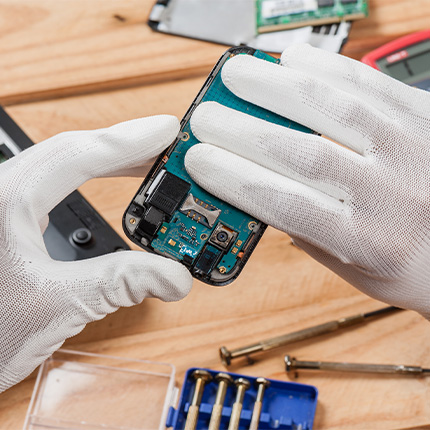 Anti-Static Gloves are designed to protect electronics from electro-static discharge during necessary handling processes. These gloves constantly discharge electrostatic build-up, shielding your hands from shocks and protecting sensitive electronic components from damage. Anti-static or ESD gloves are ideal for assembly line workers or field technicians.
View Range
---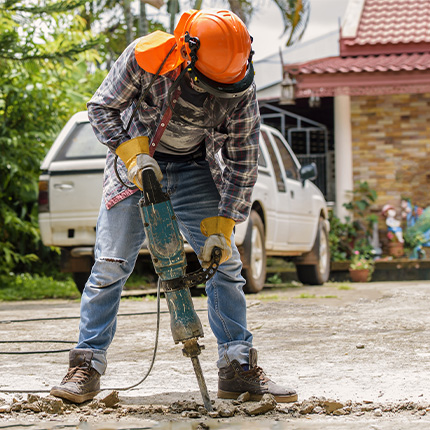 When using heavy machinery such as pneumatic drills or chainsaws its important to protect your hands and arms from the heavy vibrations. Anti-Vibration Gloves from protect you from common conditions such as HAVS, (hand-arm vibration syndrome), which afflict many workers in the construction and forestry industries.
View Range
---
---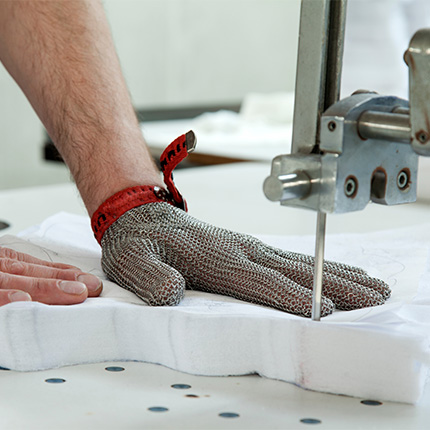 If you're looking for superior cut or puncture resistance then Chainmail Gloves are ideal. Chainmail has advanced since the middle ages, and is now usually constructed from hypoallergenic, corrosion-resistant steel rings. These gloves are most commonly used in the food industry by butchers, or alternatively in the fabrication industry when handling sheet metal.
View Range
---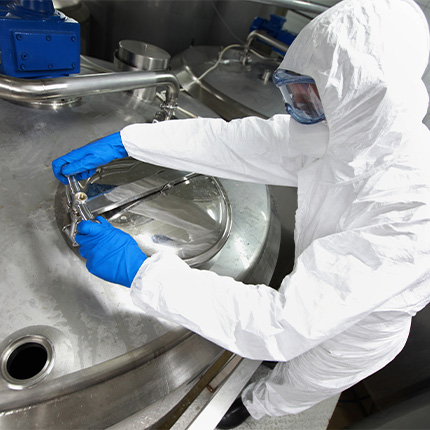 Laboratory workers, medical employees and janitorial staff all require protection from hazardous chemicals on a regular basis. These gloves will prevent a wide range of harmful chemicals from penetrating through to your skin, resulting in burns or irritation. No matter the severity of the risk, the appropriate Chemical-Resistant Gloves will offer comprehensive protection.
View Range
---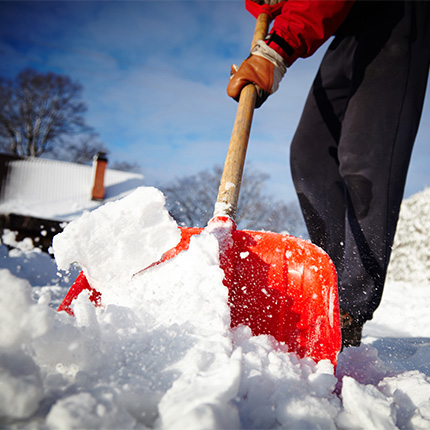 Plummeting temperatures and harsh conditions can seriously impact productivity in outdoor workplaces such as construction sites. Cold Weather Work Gloves will shield your hands from the worst of the cold, often featuring insulation to trap and conserve heat. Many cold weather gloves will keep your hands warm without any negative impact on dexterity.
View Range
---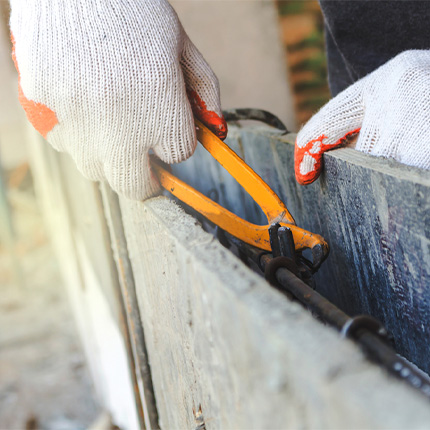 Breathable, absorbent and economical, Cotton Gloves will keep your hands comfortable during long working days. These gloves are ideal for delicate inspection tasks as they will not leave scratches or fingerprints. Cotton gloves are fully biodegradable for maximum ecology, and often feature high abrasion-resistance, suiting them perfectly for a wide range of handling tasks.
View Range
---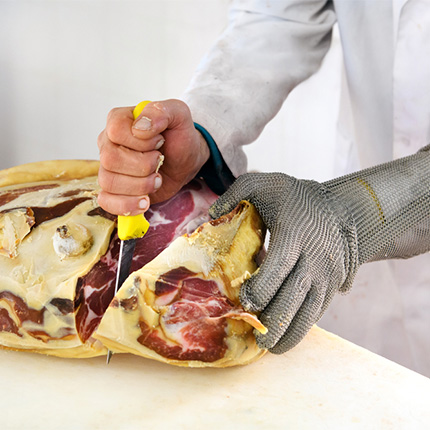 Resistance to cuts is one of the most important features that a pair of protective gloves can possess. Industries from fabrication and glass manufacturing to food preparation all pose potential cut-hazards in the form of sharp objects, knives and heavy machinery. These Cut-Resistant Gloves will reliably shield your hands from injury.
View Range
---
---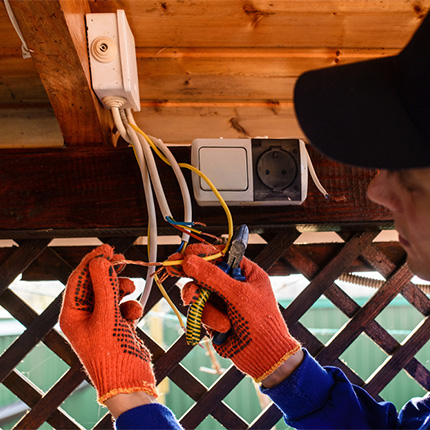 Electricians and engineers will appreciate the importance of a pair of Electricity Resistant Gloves for protecting both your hands and electronics during handling. These gloves will provide you with sufficient insulation against shocks, and are often constructed from non-conductive materials such as nitrile or latex, ideal for protecting electronics from contamination.
View Range
---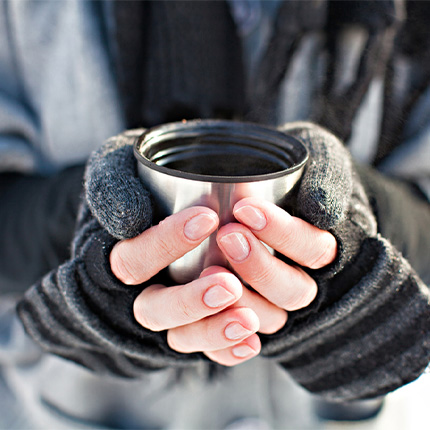 Sometimes a particular task will require hand protection combined with a level of dexterity that only bare fingertips can achieve. Fingerless Gloves will shield your palms and the backs of your hand from hazards ranging from cold temperatures to abrasion risk, without impacting your sensitivity, grip or tactility in the slightest.
View Range
---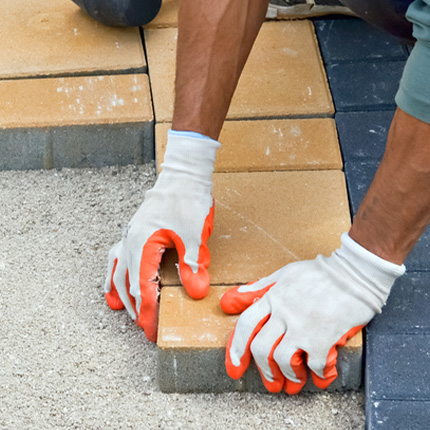 Gloves can feature a coating for a range of reasons, from offering protection against water, oil or chemical penetration to ensuring excellent grip in wet conditions. Gloves by Coating allows you to choose between nitrile, latex and polyurethane protection, each of which has its own unique advantages and benefits.
View Range
---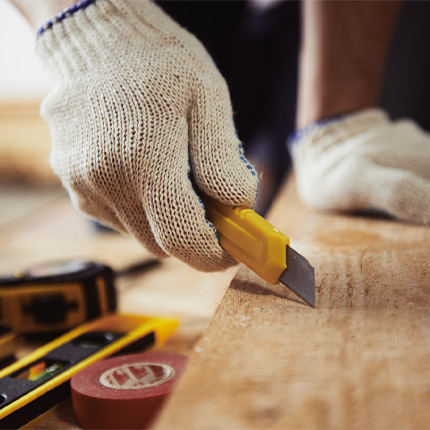 In the harshest of temperatures and working conditions a pair of thermal gloves aren't always enough. Sometimes Glove Liners can make all the difference between frostbitten fingers and a comfortable working day. These polyester, cotton and acrylic liners will contribute an extra level of insulation without compromising your dexterity or sensitivity.
View Range
---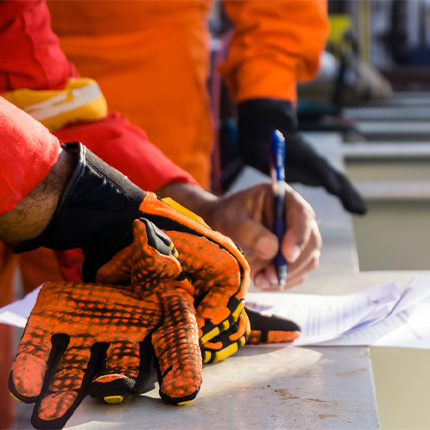 During handling tasks it's essential that you can keep a firm hold of whatever you're working with. Using raised patterns or grippy, tactile coatings, Grip Gloves can ensure your hands won't drop objects or let them slip. This helps to ensure both the safety of the wearer and of the handled product.
View Range
---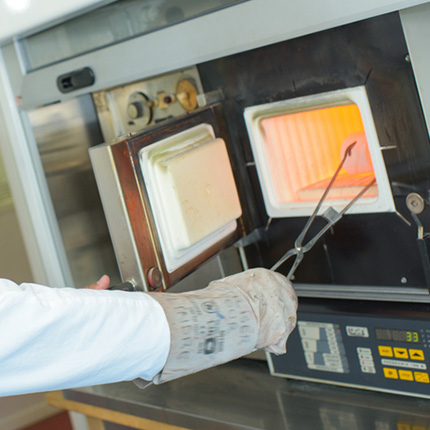 Heat-Resistant Gloves can shield your hands from injury, whether you're working in a foundry with molten metal or in a bakery with a piping hot oven. Gloves are rated on their ability to protect the wearer from flames, contact, convective and radiant heat, as well as large or small splashes of molten metal.
View Range
---
---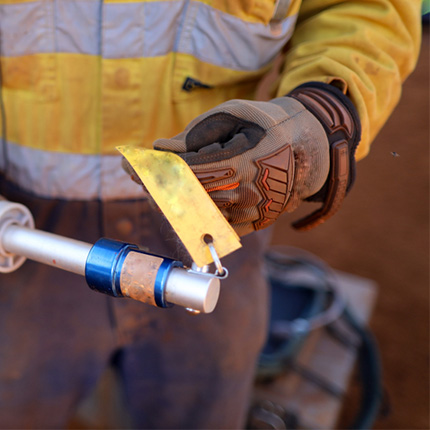 Construction, forestry, and other heavy-duty industries often pose a risk of sudden knocks to your hands. Impact-Resistant Gloves feature substantial padding on the backs of the palms and fingers, so that if your hands are in the wrong place at the wrong time the gloves will shield them from serious damage.
View Range
---
No matter what hazard you face; abrasion, cuts, heat or cold, Kevlar Gloves may just be the solution. This incredibly tough woven material is stronger than steel, and is one of the key ingredients of bullet-proof vests due to its astounding protective qualities. Despite their high tensile strength, these gloves remain lightweight and pliable.
View Range
---
Combining impressive protective qualities with style and workmanship, Leather Gloves are a highly popular choice. Leather is a sturdy material, often resistant to abrasion hazards encountered during heavy-duty tasks. In addition, these gloves can help warm your hands in the cold, and cool them down in the heat, for comfortable year-round work.
View Range
---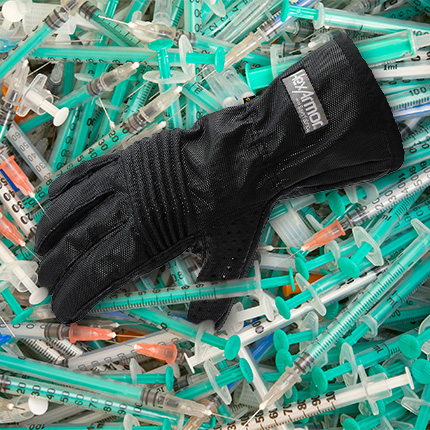 Workers in law-enforcement, the medical industry and refuse collection may all come in to unexpected contact with needles and syringes. Needle-Resistant Gloves are highly resistant to punctures, ensuring that even if you do accidentally handle a needle, it will not break through the material of the glove and injure your hands.
View Range
---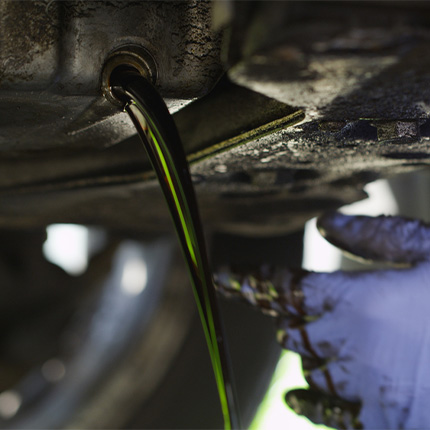 Most gloves on the market would become hopelessly sticky and slippery if used to handle oily materials. However, these Oil-Resistant Gloves are designed specifically for environments such as the offshore industry, where oil-handling is part of the daily duties. These gloves will protect your hands from the health and safety risks posed by oil.
View Range
---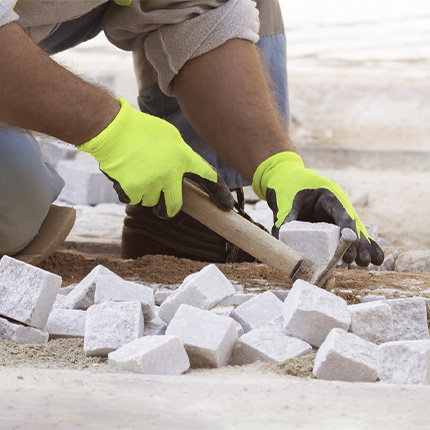 Anyone who's ever worked outdoors can tell you that cold, rain and wind can pose a serious impediment to efficient and productive work. These Outdoor Work Gloves will shield your hands from the worst of the elements. Many of these gloves are high-visibility, to ensure your team know where you are, even in the cold and dark.
View Range
---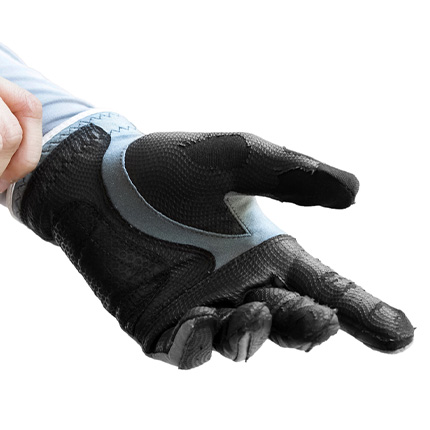 Sharp tools, needles or wire can all pose potential risk of injury. Puncture-Resistant Gloves have been designed to protect your hands from injury during heavy-duty handling tasks, refuse collection or law-enforcement work. Their strong, cohesive construction will prevent foreign bodies from breaking through and piercing the skin of your hands.
View Range
---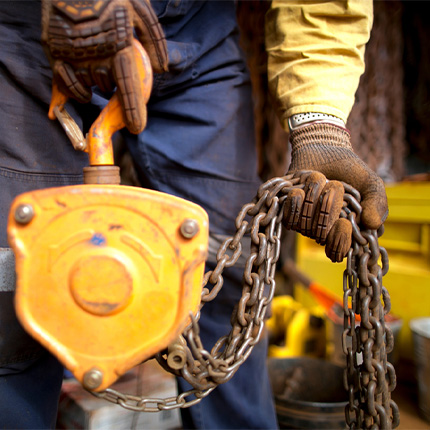 Rigger Gloves are easily recognised, usually featuring a combination of leather and cotton materials and a reinforcement strap over the back of the knuckles. They are particularly useful for heavy-duty tasks in the construction or handling industries, as they feature high levels of mechanical resistance. The gauntlet cuff design offers additional wrist-protection.
View Range
---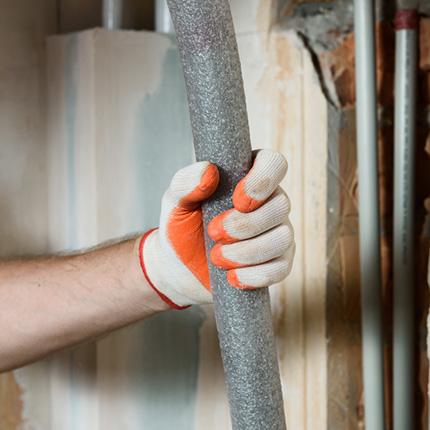 Whether you're working in a cold store with artificially lowered temperatures, or out on an oil rig in the North Sea, Thermal Gloves can be relied upon to keep your hands warm and protected. These gloves conform to EN 511, protecting your hands from becoming numb or clumsy in chilly temperatures.
View Range
---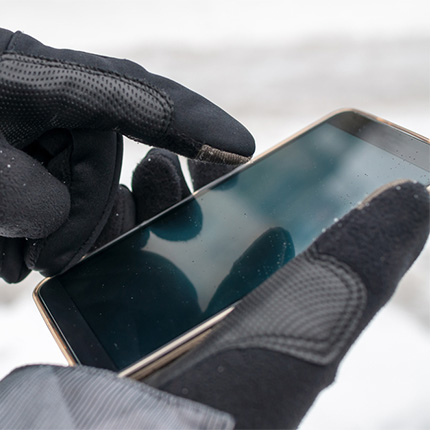 In the age of smartphones many people have become frustrated at the need to remove their gloves when using their device. Many jobs require both the constant use of a touchscreen and significant hand-protection. These Touchscreen Gloves will let you swipe and tap easily, without compromising their levels of mechanical resistance.
View Range
---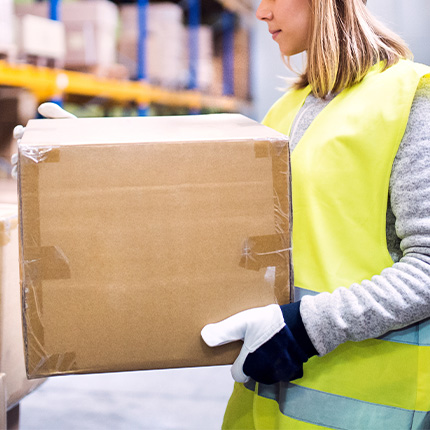 Warehouse work involves constant handling, packaging and picking of materials. Warehouse Gloves are designed to shield your hands from the mechanical hazards of these tasks, with impressive cut, abrasion, tear and puncture resistance. These gloves range from the thick and durable to thin and dextrous, so you can find one ideal for the job in hand.
View Range
---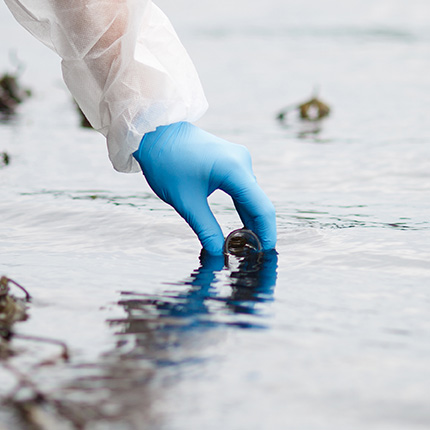 Waterproof Gloves have some of the most versatile applications on the market. They can be used in work settings, such as dock-work and fishing, for at-home chores such as cleaning, and even in your leisure time during sports such as skiing. These gloves can be relied on to keep your hands completely dry.
View Range
---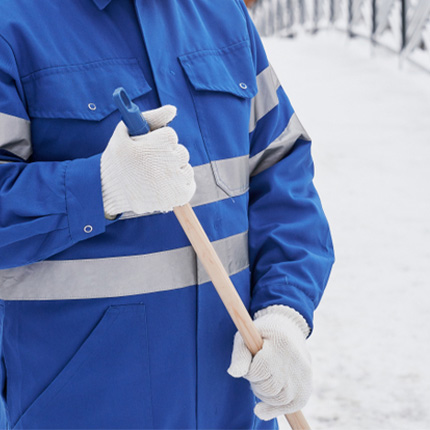 Working outdoors during the winter can be extremely gruelling unless you have the right kind of protection. Winter Work Gloves are designed to protect your hands from the cold, wind and rain while maintaining enough dexterity that you can perform the tasks required. These gloves will reliably shield your hands from the most severe of seasonal conditions.
View Range
---
---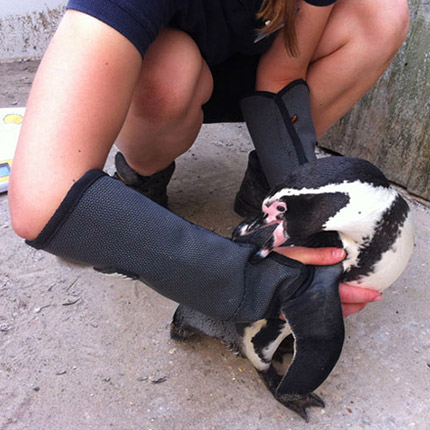 Our selection of Arm Guards are ideal for protecting the forearm in a range of dry and damp work environments. These sleeves can protect against a wide number of hazards, blocking cuts and punctures whilst also ensuring comfort and support. These arm guards are suitable for lots of applications, from livestock handling to medical waste collection.
View Range
---