Who Are TraffiGlove?
Friday, 12 June 2020 | Admin
Maintaining the safety of a workplace takes more than just buying the right PPE; you also have to ensure all of your employees use them correctly. TraffiGlove can understand how difficult this can be, especially since EN safety regulations aren't always easy to understand.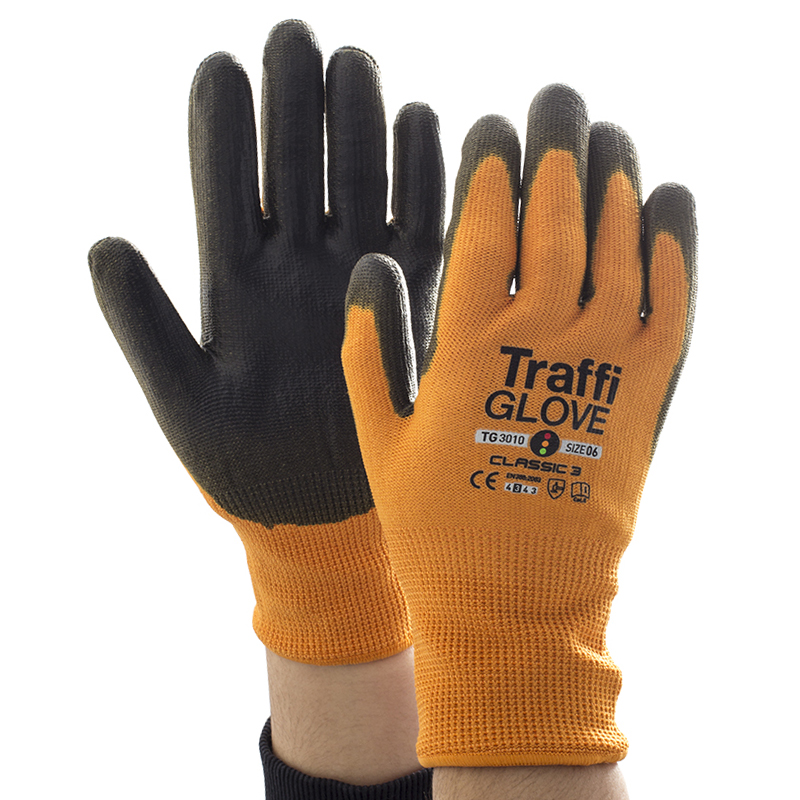 That's why they didn't just create a range of high performing gloves, they invented a whole system to ensure the correct level of protection is consistently used.
What, When, Where
Based in the UK, TraffiGlove were established in 2008 and quickly became one of the industry leading designers and producers of protective gloves. Their mission is to improve hand safety by making glove standards as comprehensive as possible. They achieve this through a combination of high-performance products and hands-on education.
An Innovate Design
TraffiGlove is perhaps best known for its creation of the TraffiSafe 3 colour coding System. It's had such great success in helping customers and workers choose the right level of hand protection, it's been copied by manufacturers worldwide.
After listening to customer feedback, TraffiGlove realised people wanted glove safety standards to be more accessible. This is why their system follows the simple concept of good, better and best, and uses traffic light colours to reflect this. In their system, Red represents a lower level of cut resistance, Amber represents a medium level and Green represents a high level. This way, the correct level of protection can be always identified at a glance.
To find out more, take a look at our article on the TraffiSafe System Explained.
Improving Safety with Knowledge
TraffiGlove believe that in addition to creating a safer product, it is necessary for hand safety awareness to become part of a workplace's culture. They therefore offer practical support to help customers adopt such a standard. To encourage this, they take a number of steps, including:
Choosing the correct TraffiGlove for given applications
Carrying out on-site trials with a choice of safety gloves to gain the interest of employees
Providing hand safety promotional materials for placing around the workplace
Delivering presentations and toolbox training to facilitate practical learning
Company Values
The TraffiGlove values encapsulate their goal of improving hand safety by creating innovative, affordable hand protection. They strongly believe in:
Work with Integrity - committing to honesty and transparency in all of their dealings.
Innovation and Collaboration - challenging current standards and approaching mistakes with a growth mindset.
Passion and Drive - Looking towards progress with excitement and passion.
Wowing Every Customer - Not only meeting, but exceeding customer expectations.
Getting Stuff Done - Working collaboratively with the team and the customer to ensure the job gets done.
A Safer, More Productive Business
The introduction of TraffiGlove and its TraffiSafe system can make a real difference to the safety of your workplace. Not only will they provide you with a selection of reliable PPE, they'll support you in establishing a deeper understanding of hand safety throughout your business. If you're ready to take a closer look at their high-quality products, Why not browse our full TraffiGlove range?